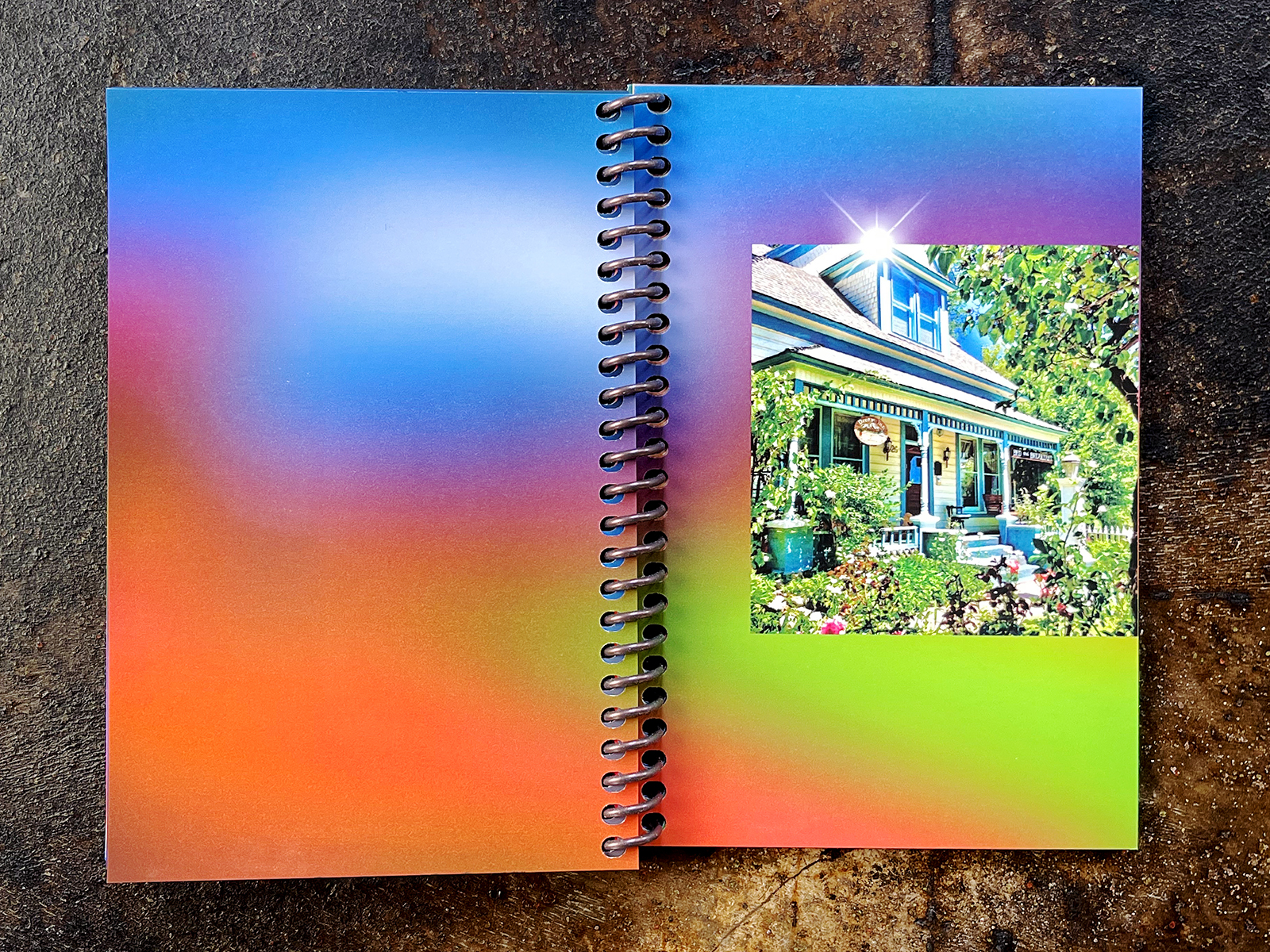 Dream Inn
sym8metry
$45, book only
$60, book + poster 01
$60, book + poster 02
6" x 4", 54 pages
Archival pigment prints
Spiral bound
Images: sym8metry
Design: Kelsey Dusenka
Edited by: Justin James Reed, Kelsey Dusenka
2021
sym8metry is an artist based in Mount Shasta, California. Dream Inn opened in April of 1994.
All proceeds for this publication (+ poster) will go to the
North Valley Community Foundation Wildfire Relief and Recovery Fund
. This fund provides emergency relief and support to North State (California) communities affected by wildfires.